Experience the very best of Dublin
Choose a pass and then take your pick of these top Dublin attractions.
Pssst, want to save even more?
Sign up today and save an extra 5%.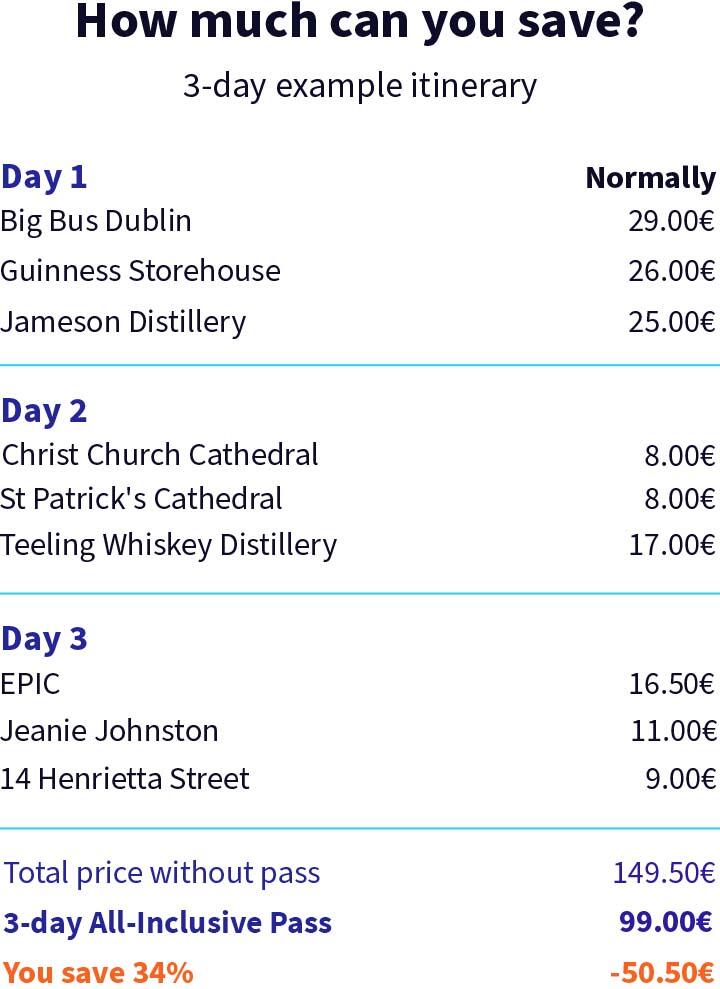 Book your Dublin attractions
Some of our popular attractions sell out fast! Check which ones require reservations and book early to avoid missing out.